Tastymas strives to provide customers with the best artisan culinary product through new innovative, patented, and eye-catching vending kiosks.
We have captured the niche market and set our efforts into creating a unique, luxurious, impulse shopping experience.
WE ARE UNIQUE.
Handcrafted, Expertly Made.  All of our products are handmade by skilled artisans, making everything we offer truly one-of-a-kind.
WE ARE CONSISTENT.
24 Hour Access. With equipped telemetry, we monitor all our machines and products health online 24/7.
WE ARE HONEST.
All Tastymas gelato vending machine guarantee on-time product delivery.
OUR MACHINE
THIS IS WHO WE ARE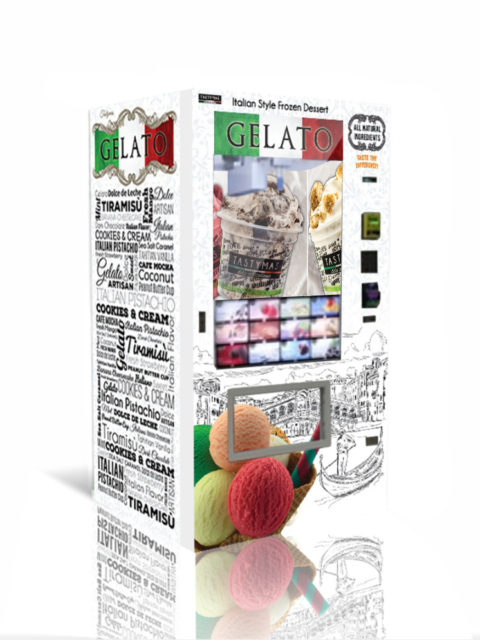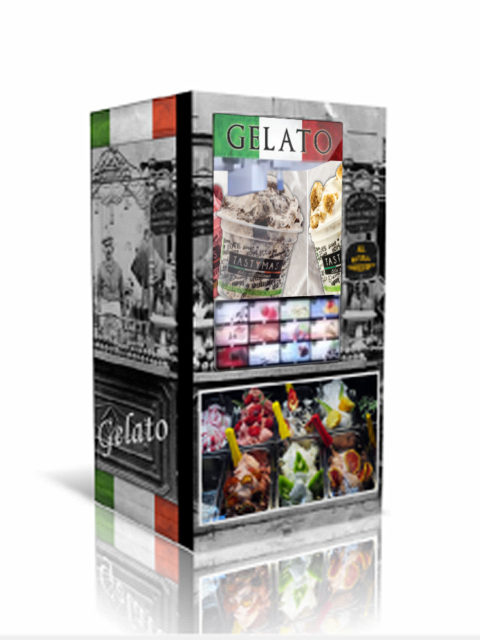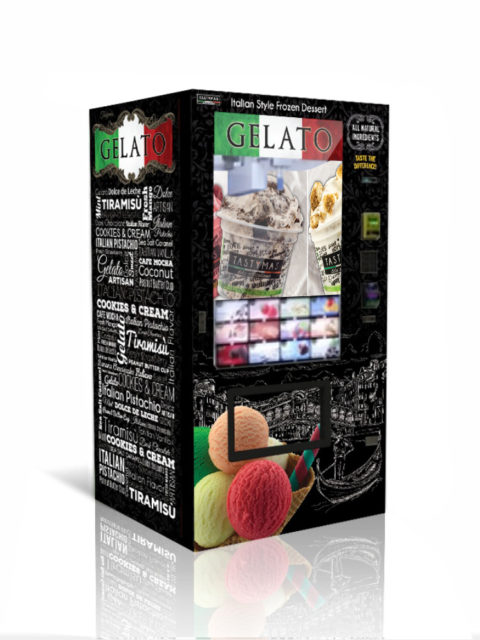 OUR PRODUCT
ITALIAN STYLE FROZEN DESSERT
MANUFACTURER
Our amazing product is produced by renowned Palazzolo's Artisan Dairy, Est. 1986 with over 30 year heritage of producing old-world Italian artisan gelato and sorbetto.
BRANDING & IDENTITY
Gelato is fast becoming the healthier alternative to traditional ice cream.  With Tastymas you get half the fat and calories along with fresh fruits and all natural ingredients.
ALL NATURAL INGREDIENTS
We don't use any artificial mix, pastes, or powders.  Only the finest, whole, fresh ingredients from around the world go into every made-to-order batch.
KOSHER CERTIFIED
We offer a variety of kosher certified gelato flavors.  All kosher certificate flavors are clearly individually labeled and listed.
Artisan Gelato
BETTER THAN ICE CREAM
There's a distinct difference between gelato and traditional ice cream.  Our gelato is prepared with less AIR, which means it's heaver and creamer.
With traditional ice cream, companies must add extra AIR and fake flavorings.  There is less AIR in our gelato because it's produced slowly in small batches, so it is naturally denser, creamier and more flavorful.

Kelly T.
,
@Palm Springs
"Wow, love this machine, lots of delicious choices. My favorite flavor is the tiramisu, you can actually see and taste the ladyfingers."

Grace C.
,
@Paseo Colorado
"I love this gelato machine. I work pretty close and every time I am here I have to go and get me some ! So good ! "

Farschad A.
,
@Hollywood and Highland
"I can't believe this gelato machine sell kosher certified gelato. I try the mango gelato, it was good and kosher."
EMAIL
info@tastymas.com
support@tastymas.com
ADDRESS
Los Angeles, California
USA
Worldwide Opportunities
JOIN A WINNING TEAM!
Tastymas offers territory development opportunities to qualified person to own and operate a Tastymas business offering our products and services at retail venues.
With years of experience, Tastymas knows what it takes to operate a 24/7 vending kiosks.  We continually seek out new and innovative ways to make our operations more efficient, and to help our partners operate more efficiently.